Heike of Brot Bakehouse School & Kitchen
Eating & Cooking
Apr 21

We chatted with Heike about baking & bread, Brotbakery and the Bakehouse school, and what she wants folks to know about V Smiley Preserves.

Heike Meyer at Brot Bakehouse
I met Heike Meyer in 2016, not long after I moved back to Vermont and set to work rebuilding the business here. Heike's home base is in Fairfax, which is over an hour's drive from us Addison County, but Heike is a traveler, whether it's heading out for Scandinavia to visit bakeries or stopping at a rural farmers market on her way to somewhere. Heike found me at the Shelburne Farmers Market. She liked our Rhubarb Vanilla and noted how especially good the honey tasted with her whole grain and sourdough baking. When I think of Einkorn, I think of Heike. We started meeting in Burlington a couple of times to exchange cases of jam. She likes the tart flavors. One year, the mix of plums packed inside Cornwall Plum Jam veered sweet with so many late-season (sweeter) European plums and she wrote an email asking if I'd changed my recipe.
It's a delight to work with someone who is so deeply paying attention to flavors and ingredients.
V Smiley Preserves: How did you first get into baking?
Heike Meyer: I have been baking as long as I can remember - cakes were my childhood specialty :-)  I started bread baking in my late teens and have done so ever since!

VSP: What's a dish from your childhood that you still love to make and eat?
HM: Butterbrot - it's very simple: a slice of bread with butter (also the inspiration for the name of the baking school: Brot)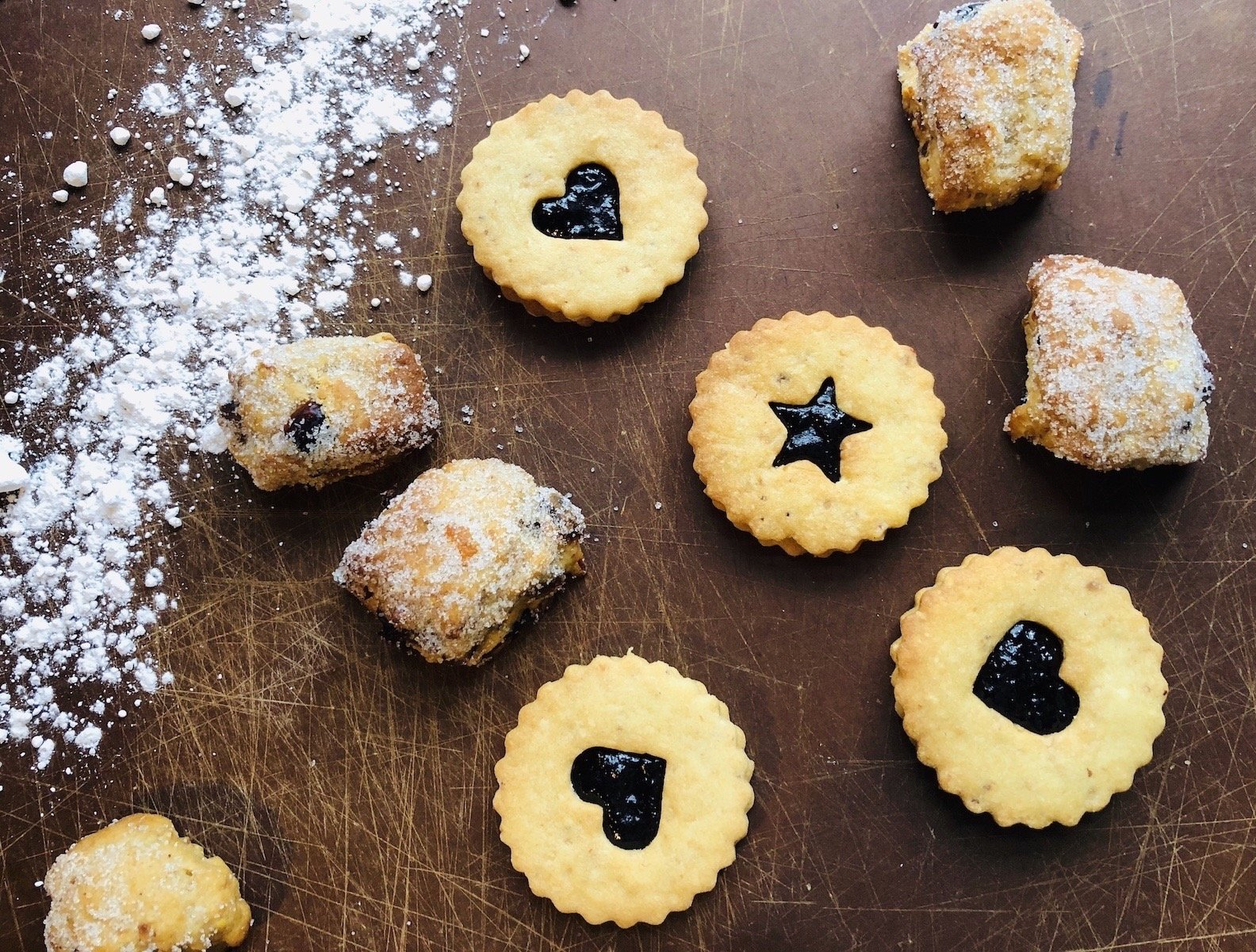 VSP: What are some of the benefits—and maybe challenges—of being in Vermont?
HM: Only benefits! I love the community, the people, the food and being in nature

VSP: How have you and Brot Bakehouse pivoted during the pandemic?
HM: The past years were eye-opening in many ways. They were a great time of personal growth and gave me new directions for the ways I want to run the bakehouse. We mostly shifted away from being a bakery with sales to being a baking school and a place to unwind, connect and learn about food.
VSP: What is the most exciting—and maybe challenging—class to teach?
HM: Panettone! It's such a temperamental bread, you need to do everything right to make it great. But when it's done perfectly it's one of the most divine & delicious things out there.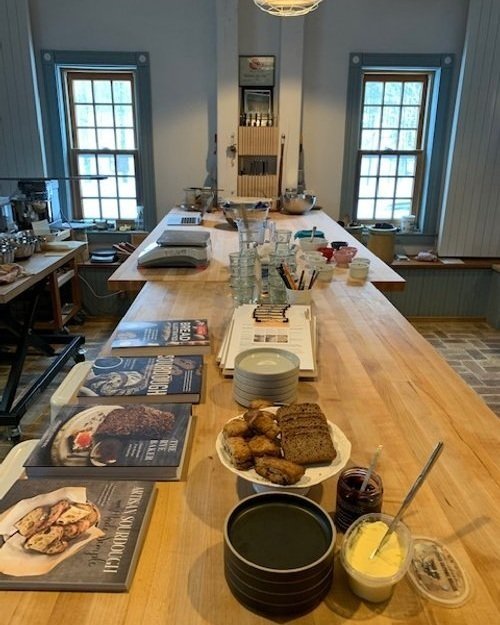 The Brot Bakehouse baking school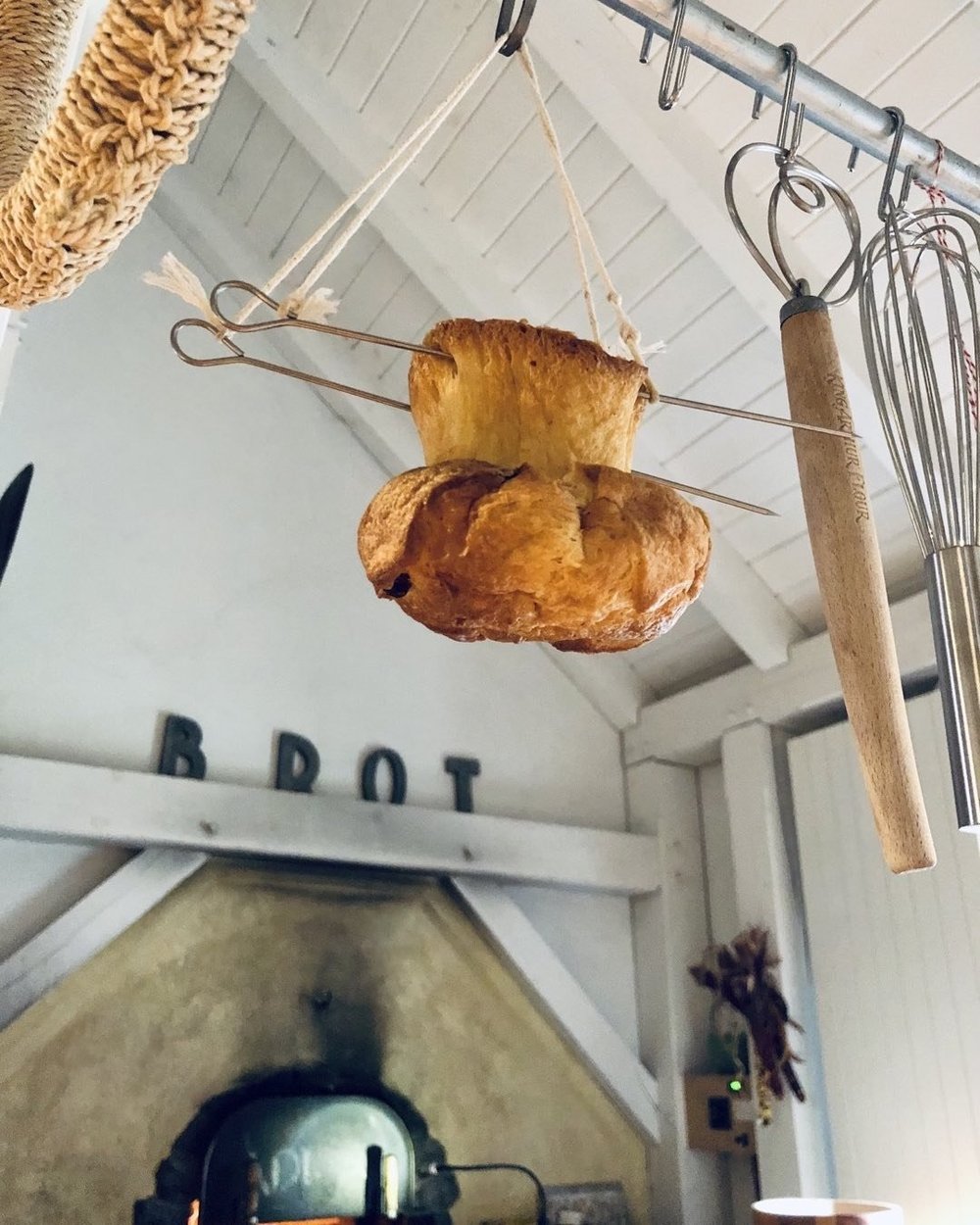 Miniature Panettone are hanging from the ceiling at Brot Bakehouse
VSP: What is your favorite thing to bake
HM: Too many! It really depends on the season, and if I feel like savory or sweet (I have a sweet tooth, so I tend to lean towards that). A simple German Apfelkuchen (apple cake) would be very high on my list though…:-)
VSP: An ingredient that you love to use that might not be a household staple in the US?
HM: Poppy Seeds! Here I find them underused and under-appreciated to just being a topping for bagels or there are a few sprinkled in a lemon poppy seed cake… but they are so delicious as rich filling for Stollen, Dumplings or desserts. I could just spoon it up! Also, Beet Root Syrup is a very popular spread for breads and a sweetener that's not very popular here. I always bring a jar back from Germany.

Heike with bread just out of the oven

Bread tasting at Brot Bakehouse
VSP: What is your recipe for toast? What is it all about?
HM: I'm not a huge fan of toast. I like my bread crust. If I make toast I love to make it with spelt - the flavor is just amazing.
VSP: What do you like people to know about VSP?
HM: I always like to tell V's story; how she grew up in Vermont in a rural setting, then moving to the west coast to follow her dream in food making—and where she is now. Personally, I like the integrity of her products, the fact that the fruits are local and fresh. The product is so unique and I always like to point this out to our visitors.
https://www.vsmileypreserves.com/stovetopletters-journal/heike-of-brot-bakehouse